Registration- Spring Edition 2019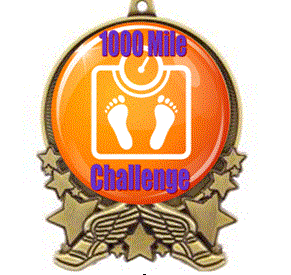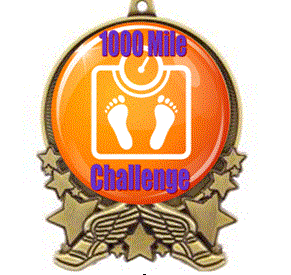 Registration- Spring Edition 2019
This is the registration for the Spring Edition (3/20 - 12/20/19). If you want to register for the New Year's Edition (1/1 - 12/31/19), contact us at goal1000miles@gmail.com
Want a Challenge T-Shirt? Check out the Silver Package and save $4. bit.ly/tmcsilver
Earn $10 cash per referral. Registration is FREE when you refer 3 friends to the Challenge (see Welcome Letter for details after you register)!!
Have questions? goal1000miles@gmail.com
See more info about the 1000 Mile Challenge here: bit.ly/2019tmcinfo
Teams and team names are created later when you submit the first mileage report. Every challenger registers separately.
Note: Your merchandise will arrive in late April, 2019.
If you are registering more than one Challenger, register them separately (i.e. keep the "quantity" at 1). Click on the shopping cart to proceed to checkout.
facebook.com/goal1000miles
www.1000milechallenge.ORG
IMPORTANT: Be sure to open your confirmation email after registering. It has the link to the Welcome Letter and instructions for joining the Private Facebook Group!!